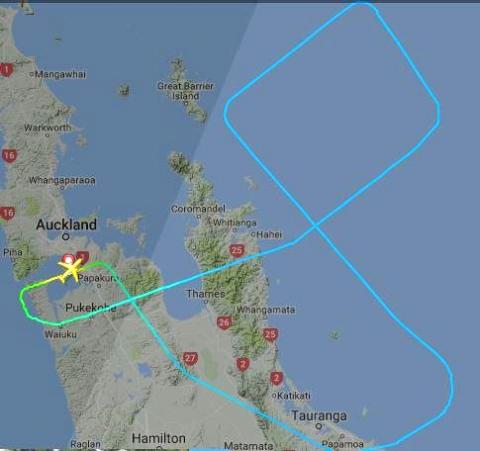 On Tuesday morning [5 December 2017] an Air New Zealand 787 (NZ99) climbing out of Auckland bound for Narita, Japan, experienced an engine abnormality.  The crew shut down the engine and returned to Auckland landing safely.
Last evening [6 December 2017] another Air New Zealand 787 (NZ30) climbing out of Auckland, this time bound for Buenos Aires, Argentina, also experienced an engine abnormality.  That aircraft also made an uneventful return to Auckland.
The Transport Accident Investigation Commission has opened inquiries into both events, with investigators having been on the ground in Auckland since Tuesday. The Commission's purpose is to establish the circumstances and causes of these events and to make any recommendations needed to prevent a recurrence.
Our investigation team is working closely with the airline, Civil Aviation Authority, engine-manufacturer Rolls Royce, and our colleague agencies in the UK and USA.  This is standard practice and in accordance with the international conventions covering aviation occurrence safety investigations. This work is also likely to involve aircraft manufacturer Boeing, and the US Federal Aviation Authority which certifies the aircraft.
Our investigation team is securing and reviewing aircraft records including recorder information, making preliminary examinations of the engines, and interviewing company representatives and the flight crew.  
At this stage our investigation team is satisfied that all parties are doing the right things to ensure the continuing safety of the travelling public.  Should the Commission believe that insufficient action is being taken at any time then it has the ability to issue urgent recommendations while its inquiries continue.
Commission inquiries are statutorily-bound, evidence-based processes that lead to the making of findings and recommendations as may be necessary, so it is inappropriate for me to comment further at this stage.