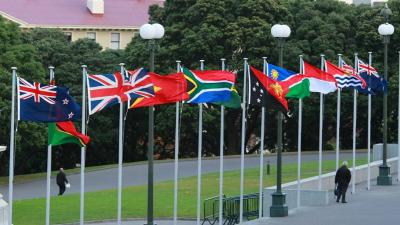 The Commission was established in 1990 to improve New Zealand's compliance with the Convention on International Civil Aviation (ICAO), particularly Annex 13 which relates to safety-focused accident investigations.
TAIC's inquiry mandate was extended to rail accidents in 1992, and further extended three years later to inquire into maritime accidents to support New Zealand's obligations as a member of the International Maritime Organization (IMO) and the International Convention for the Safety of Life at Sea (SOLAS). The IMO developed a Maritime Casualty Investigation Code, which requires maritime accidents and incidents to be investigated by an independent investigative agency for the purpose of preventing further accidents and incidents rather than for apportioning blame or liability.
New Zealand
The Commission operates alongside transport safety authorities, which may also investigate transport accidents and incidents. Often, the regulator's focus is to determine whether or not compliance with the regulatory regime has occurred and, if not, to establish whether regulatory action should be taken. The Commission's inquiries focus on the safety system as a whole, which can include examining the performance of regulators, or where gaps in regulation might lead to safety risk.
International
The Commission is part of a global network of transport accident investigation bodies prepared to meet their states' obligations to conduct investigations consistent with international requirements. In this context, it is TAIC's job to investigate qualifying accidents or incidents occurring within New Zealand's 12 nautical mile limit, as well as in or above international waters in the case of a New Zealand registered aircraft or ship. The Commission may also support an international agency's investigation of an event with a New Zealand connection.
United Nations specialised agencies:
Peer transportation safety investigation agencies
The organisations listed below are regarded as peer agencies for TAIC through shared membership of the International Transportation Safety Association (ITSA).
TAIC works with investigation agencies of any country as may be needed in accordance with TAIC's legislation and the relevant international conventions.
Professional associations