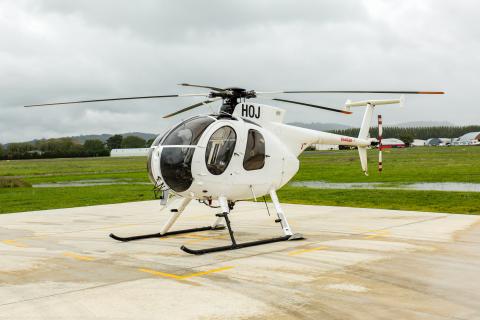 The Transport Accident Investigation Commission has opened an inquiry into a helicopter crash that occurred at shortly before 11am today near Wanaka Aerodrome.
The Chief Investigator of Accidents, Captain Tim Burfoot, says circumstances reported to date are that the accident involved a Hughes 500 helicopter (ZK-HOJ).
"We are in the early stages of gathering information about the aircraft, the circumstances and the people on board," said Capt. Burfoot.
"We are working with the emergency services currently on site, who have initial control of the scene."
The Commission is sending a four-person investigation team. It is currently expected to arrive at the site this evening.
The Commission opens an inquiry when it believes the circumstances of an accident or incident have - or are likely to have - significant implications for transport safety, or when the inquiry may allow the Commission to make findings or recommendations to improve transport safety.