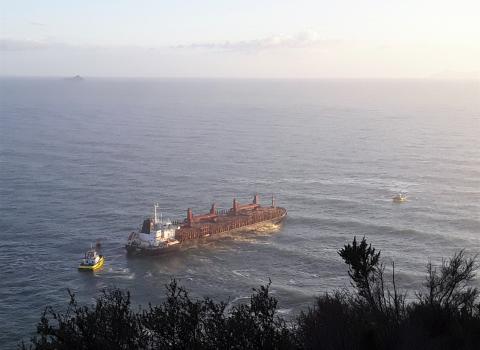 The Transport Accident Investigation Commission has opened an inquiry into the causes and circumstances of a bulk carrier ship losing power.
The incident occurred at about 12:30am on 6 July as the Funing-9690913 was in the main channel departing Tauranga harbour. 
The ship lost power. It dropped anchors and was assisted by Port of Tauranga tug vessels. There was no oil or other pollution, and no injuries to the crew reported. 
The Commission has appointed a team of three investigators. They are due to arrive in Tauranga this afternoon.
The team will be gathering evidence relating to factors such as:
What people involved were thinking and doing
The ship itself, including its maintenance and design;
The ship operator's policies and procedures; and
what was going on with the weather and sea conditions.  
The Transport Accident Investigation Commission opens an inquiry when it believes the circumstances of an accident or incident have - or are likely to have - significant implications for transport safety, or when the inquiry may allow the Commission to make findings or recommendations to improve transport safety.