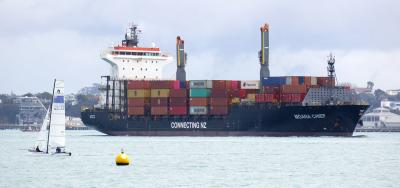 Container vessel Moana Chief, gangway incident, Auckland, 10 December 2021
TAIC is inquiring into an injury accident on board the container vessel "Moana Chief". The circumstances reported to date were that the ship was raising its gangway in preparation for departure from the Port of Auckland. A member of the ship's crew is reported to have slipped, caught their leg in the gangway, and was admitted to hospital with leg injuries.
[As initially reported, subject to change, not official findings].

Location
Port of Auckland (-36.841272,174.778873) [may be approximate]