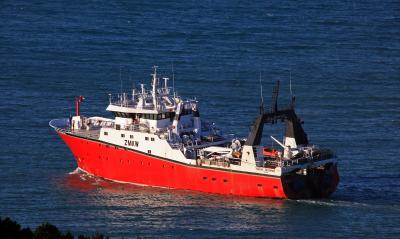 Amaltal Enterprise, engine room fire, Nelson, 3 July 2021
A fire occurred on the NZ registered fishing vessel Amaltal Enterprise on 03 July 2021. The vessel was at sea on deep sea fishing operations when the fire started in the engine room. The crew extinguished the fire while at sea but the vessel's main engine suffered damage as a result of the fire . Another company vessel towed the Amaltal Enterprise to the Port of Nelson (on 5 July). No injuries were reported and all crew were accounted for.

[As initially reported, subject to change, not official findings].