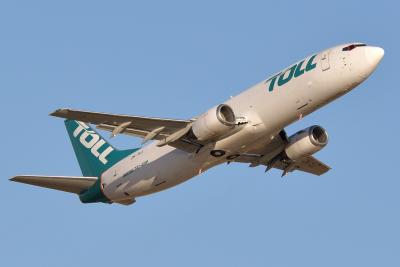 Boeing 737, ZK-TLJ, Aircraft preparation (blocked pitot), Perth, Australia, 10 June, 2022
This page denotes the Transport Accident Investigation Commission work assisting an Australian Transport Safety Bureau (ATSB) investigation into an aviation safety incident in Australia.

The ATSB reported that during the cruise phase of a Boeing 737's freight flight from Perth to Christmas Island, the crew detected altitude and airspeed disagreements and returned to safely land at Perth. Post-flight inspection found melted plastic on the pitot tubes. The tubes supply pitot pressure to a range of flight instruments and are often protected by a cover when an aircraft is parked.

[As initially reported, subject to change, not official findings].