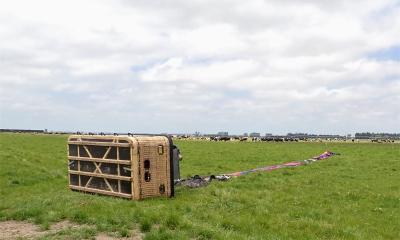 Ultramagic, S.A. N-250, ZK-MET, Pilot ejection from basket on landing, Lyndhurst, near Methven, 1 January 2022
During a rough landing, a hot air balloon pilot was ejected from the basket, caught in a rope, and dragged across a farm paddock before the balloon came to rest and the basket tipped over. The pilot was seriously injured in the accident.
[As initially reported, subject to change, not official findings].

Location
Ashburton, NZ (-43.690020,171.730035) [may be approximate]