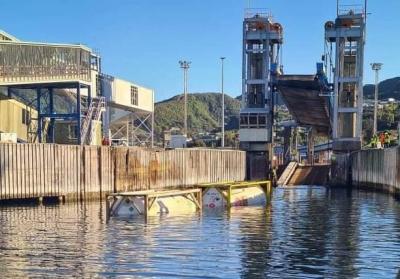 Locomotive, submerging underwater, Picton, 1 September 2021
At the Picton ferry terminal, with no ferry alongside, a remote operated shunting locomotive hauling one freight wagon ran over the end of the ferry embarkation linkspan into the harbour. The locomotive submerged. Nobody was on the train and nobody was injured.

[As initially reported, subject to change, not official findings].