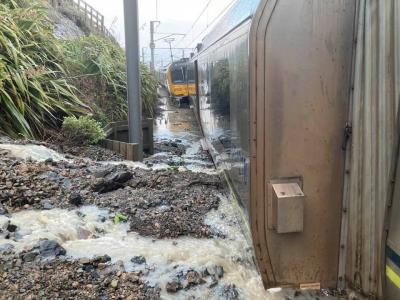 Passenger train, derailment, Waikanae to Wellington 'Kapiti' line
A passenger train on the 'Kapiti' Line derailed between Paekākāriki and Pukerua Bay where a landslip had covered the track. All rolling stock remained upright. Reportedly all 82 passengers and 3 staff disembarked with no injuries.

[As initially reported, subject to change, not official findings].