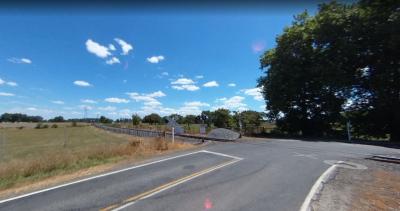 Hi-Rail vehicle, track occupancy incident, Ruakura, 21 September 2020
This track occupancy incident occurred at Ruakura near Hamilton, at about 8am on 21 September 2020, involving a Hi-Rail vehicle - a dual-mode vehicle able to operate both on rail tracks and elsewhere.

The circumstances reported to date are that the Hi-Rail vehicle was on a section of track authorised for an approaching train. There could have been a collision, but by the time the train passed through this track section, the Hi-Rail vehicle had exited the track. No damage was reported and nobody was injured.

[As initially reported, subject to change, not official findings].
Location
Ruakura (-37.774606,175.323749) [may be approximate]