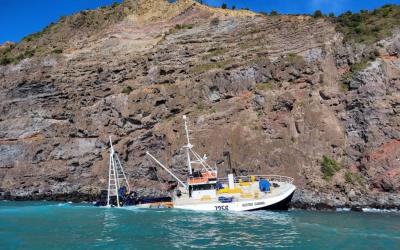 Fishing vessel Austro Carina, grounding, Banks Peninsula, 24 September 2023
The reported circumstances were that the fishing vessel Austro Carina was fishing close to shore off Red Bay, Banks Peninsula when it ran aground. All four crewmembers were be winched to safety by a rescue helicopter.

The Commission has issued a protection order under section 12 of the Transport Accident Investigation Commission Act 1990 (TAIC Act). The order relates to:
•The wreckage of the Austro Carina ; and
•All equipment and personal effects on board the vessel at the time of the accident.

The protection order does not prevent the skipper or operator from taking action for the safety of the vessel, environment and/or anyone on board.

[As initially reported. Subject to change. Not official Findings].