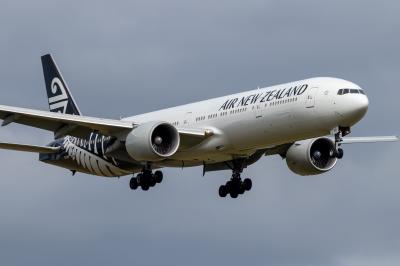 Boeing 777, runway excursion, Auckland International Airport, 27 January 2023
The reported circumstances were that a New Zealand-registered Boeing 777 was on a scheduled flight (NZ124) from Melbourne to Auckland. The aircraft landed at about 6:50pm at Auckland International Airport during wind gusts and very heavy rain.

Shortly after touchdown, the aircraft briefly lost directional control, veered away from the runway centreline, regained control, completed the landing, and taxied the aircraft to the airport terminal.

There was damage reported to six runway edge lights and to the aircraft's undercarriage assembly, including deflation of one tyre.

No injuries to passengers or crew were reported.

[As initially reported. Subject to change. Not official Findings].

Location
Auckland International Airport (-37.008243,174.782841) [may be approximate]