Latest updates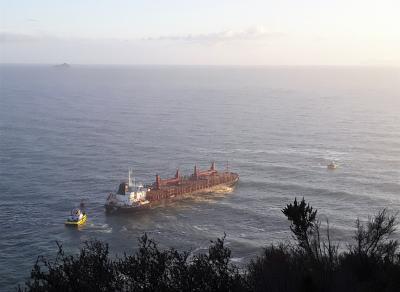 New TAIC inquiry: Bulk carrier Funing-9690913, departing Tauranga harbour, in main channel, when it lost power, dropped anchors, was assisted by tugs. No pollution nor injuries reported.

A BK117 helicopter was transporting a power pole. Pilot at risk of distraction, didn't recognise and respond promptly to unanticipated yaw (helicopter unexpectedly turning about its vertical axis). The pilot lost control and ditched in shallow water. Minor injuries for pilot, substantial damage to…

TAIC report: On a ship loading logs, a seaman was fatally injured, hit by equipment recoiling when wire snapped. Crew lacked guidance on hazards & safe working. Operator's safety management system lacked safety assessment.