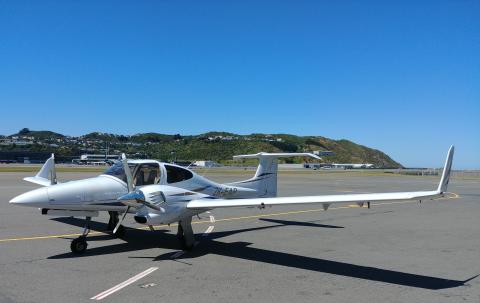 The Transport Accident Investigation Commission has opened an investigation into the aviation accident Kaimanawa Ranges in the central North Island on the evening of Saturday 23 March 2019.
"The circumstances reported to date are that a Diamond DA42 Twin Star aeroplane with two persons on board was reported missing yesterday [Sat 23 March] evening at about 10pm," said Chief Investigator of Accidents, Captain Tim Burfoot.
"The two occupants were reported to be qualified flight instructors. Their fate is not known at this stage.
"The aeroplane was last seen on radar about 22 nautical miles south-southeast of Taupo. A search aircraft was dispatched last night but was unable to reach the area due to weather. Another aircraft was dispatched to the area at first light this morning and the wreckage was located in steep terrain in the area where the aeroplane was last observed."
The  Commission has appointed a team of three investigators. They are expected to arrive at the site tomorrow morning [Mon 25 March].