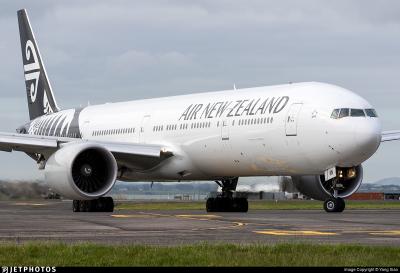 Flight below minimum altitude involving Boeing 777, ZK-OKN, 23 km SSW Brisbane Airport, Queensland, on 18 November 2017
The Commission assisted the Australian Transport Safety Bureau's investigation. A New Zealand-registered Boeing 777 reportedly descended below the minimum altitude for a part of its arrival procedure on approach to Brisbane International Airport.

New Zealand has completed its support for this inquiry. Please note: TAIC will not be producing a report for this inquiry but you can find a copy of the report produced by The Australian Transport Safety Bureau on their website.
Location
Brisbane (-27.386388,153.109444) [may be approximate]